"A musician's musician, Amit Yahav gives profound and deeply felt performances that grip and move audiences with their passion…"
– Janina Fialkowska
"Noble, sensitive playing which is full of good taste."
– Arie Vardi
"… an extremely enjoyable concert, the music performed with finesse, sensitivity, and obvious commitment…"
– Frances Wilson, Cross-Eyed Pianist
"Amit Yahav and a concert grand were giving a bold exposition of that vehement score [Liszt's 'Dante Sonata]…"
– Clement Crisp, Financial Times
"Always with an appropriate touch… Amit Yahav develops the entire cosmos of free-improvisatory composed fantasies."
– Isabel Fedrizzi, Piano News
"…fluent idiomatic playing and… intelligent programming."
– Stephen Barber, MusicWebInternational.com
Multi-award-winning pianist Amit Yahav is much in demand as a recitalist, chamber musician and concerto soloist, having earned his reputation for interpretations that grip and move audiences with passion and intellectual insight. His interpretations of the music of Chopin and Schumann in particular have received high praise. Alongside his performing career, Amit also conducted research into Chopin with the generous support of the Royal College of Music's Polonsky Award.
In performance, Amit's interpretations are historically informed, and often made accessible to the audience by spoken introductions which place the works in a historical, social and cultural context. Amit is keen to programme well-known and loved repertoire along lesser-known works.
Amongst Amit's success are the Anthony Lindsay Piano Prize, the Special Jury Prize at the Northwood-Ruislip Concerto Competition, the György Solti Award for Professional Development, and the Brooks-van der Pump Pianist Prize at the Royal College of Music. Amit also won the 1st International Israeli Music Competition in London and consequently performed Zvi Avni's On the Verge of Time in London's Southbank Centre in the presence of the composer.
Amit's debut CD "Amit Yahav Plays Chopin", containing the four Ballades alongside the 2 Polonaises op.26 and the C# Minor Scherzo op.39 attracted much positive attention upon release. This followed Amit's tour showcasing the four Ballades in an explained recital, which was selected by the Royal College of Music as part of their Insight Series of soirees offered to their donors. In 2018, he earned a Doctor of Music degree for his thesis investigating interpretation in the music of Chopin. Most recently, his latest CD "Fantasies" showcasing works by Chopin, Mendelssohn and Schumann appeared on the GENUIN label.
THIS BIOGRAPHY IS FOR GENERAL INTEREST ONLY. IF YOU REQUIRE A BIOGRAPHY FOR PUBLICATION, PLEASE CONTACT ME USING THE LINKS BELOW.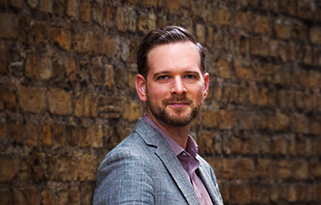 Amit gratefully acknowledges the support of:
The Anglo-Israel Association
The Jewish Widows' and Students' Aid Trust
The St. Marylebone Educational Foundation
The Fidelio Trust
The György Solti Foundation
Chopin: Impromptu in A-flat major op. 29
Schumann: Arabesque op. 18
Bach/Hess: Jesu Joy of Man's Desiring
Chopin: Polonaise in E-flat Minor op. 26 no. 2
Chopin: Ballade No. 1 in G Minor op. 23