Available now on GENUIN:
The history of fantasy stretches back over centuries and dates back to the Renaissance. Almost all great composers tried their hand at this genre, each giving it a personal touch. With fantasies by Frédéric Chopin, Felix Mendelssohn Bartholdy, and Robert Schumann, Amit Yahav presents several highlights of this musical form on his new CD. The Israeli pianist completed his doctorate in London on the subject of Chopin and chose for his CD recording, among others, the composer's posthumously published Fantaisie Impromptu Op. 66 from a manuscript with Chopin's handwriting—a worthwhile discovery!
Track Listing
| | |
| --- | --- |
| 1. | F. Chopin: Fantasy in F Minor op. 49 |
| 2-4. | F. Mendelssohn-Bartholdy: Fantasy in F-sharp Minor op. 28 ("Sonate écossaise") |
| 5-7. | R. Schumann: Fantasy in C Major op. 17 |
| 8. | F. Chopin: Fantaisie-Impromptu op. posth. 66 |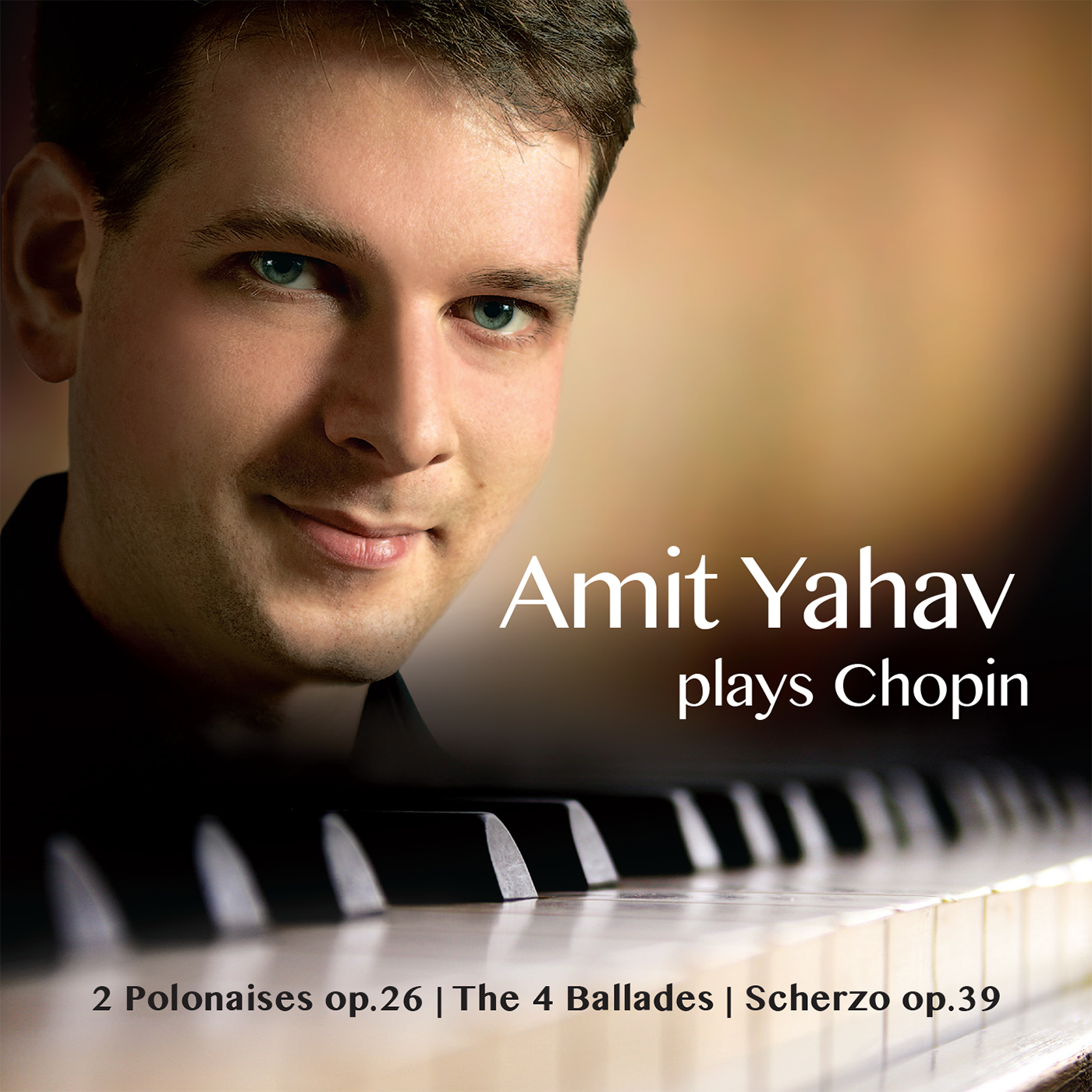 Amit Yahav Plays Chopin is Amit's debut album, containing Chopin's 4 Ballades, as well as the 2 Polonaises op. 26 and the Scherzo in C-sharp Minor op. 39. 
Track Listing
| | |
| --- | --- |
| 1. | Polonaise in C-sharp Minor op. 26 no. 1 |
| 2. | Polonaise in E-flat Minor op. 26 no. 2 |
| 3. | Ballade in G Minor op.23 |
| 4. | Ballade in F Major op. 38 |
| 5. | Ballade in A-flat Major op. 47 |
| 6. | Ballade in F Minor op. 52 |
| 7. | Scherzo in C-sharp Minor op. 39 |